About Us
Burgess Inspections, Inc. is a full-service commercial and home inspection company in central Virginia. With a 100 years of combined construction experience and 85-plus years of inspection experience, you can trust that we'll provide the information to protect your best interests. When buying, selling, or leasing commercial or residential property, trust the experts at Burgess. Contact us today at (844) 804-9219 to schedule an appointment.
Meet the Experts
Scooter Burgess – Owner of Burgess Inspections
Scooter began his career as an electrician in 1974 and operated his own electrical contracting company for eight years. In 1992, he opened Burgess Inspections and has grown the business to become the largest locally-owned building inspection company in central Virginia. Between fishing, spending time with his family, and supporting his favorite college team The Richmond Spiders, Scooter's free time is just as jam packed as his work life!
Tricia Kelly – CFO
Tricia has been with Burgess Inspections since 1997 and is in charge of our EIFS division. In addition, she is an integral part of the business side. She is married to Pat Kelly and loves her garden.
Bill Browne – Inspector
Bill grew up in the family construction and architectural business building custom homes in Florida. He's been a residential inspector in the Charlottesville and Shenandoah Valley for the past five years and is a resident of Crozet, Virginia. Bill joined our team in 2016 and heads up or inspection efforts in the western part of the state. He is a 20 year Marine Corp. veteran.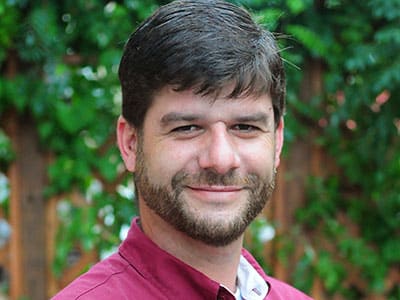 Aaron Jamerson – Inspector
Aaron has been with Burgess Inspections since 2016 and is a very steady, knowledgeable inspector. He comes from a successful remodeling career and that's where he got to know the ins and outs of inspections.
Marcus Stonestreet – Inspector
Marcus has been with the Burgess team since 2015. Prior to joining us, he was heavily involved with new home construction in the Richmond area. Marcus has become one of our most requested inspectors.
Gala Kizzar – HR
Gala has been with us since 2016. She is well versed in business, especially the human resource side. She is married to Don and is a master gardener.
Mark Lavery – Inspector
Mark has been performing residential inspections since 1998. He joined our team in 2011 and has completed more than 2,000 inspections, specializing in historic renovations in the downtown Richmond area. Mark is equally proficient with newer homes, as well. He previously owned a set design and construction business.
Mark Worsham – Inspector
Mark joined the Burgess Inspection team in 2005 and has completed, to date, more than 3,500 residential and commercial inspections. Prior to joining Burgess, he worked as a contractor specializing in framing, siding, remodeling, and building additions. Mark has also worked as a project manager and estimator doing insurance restoration on water, storm, and fire damaged homes.
Red Worsham – Inspector
Red has completed over 2,000 inspections for The Burgess team since since joining us in 2012. Before joining Burgess, he worked in construction, specializing in insurance restoration and general contracting work. When he's not flying in his spare time, Red enjoys spending time with his wife and daughter.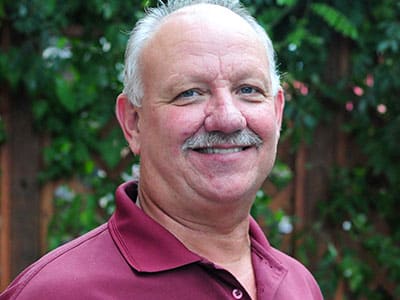 Mike Zuehlke – Inspector
Mike is going on his third year with Burgess Inspections, and average more than 500 residential inspections per year. He is also a Class A contractor with over 35 years in remodeling and new home construction. Mike is originally from Michigan and enjoys traveling with his wife and spending time with his grandchildren.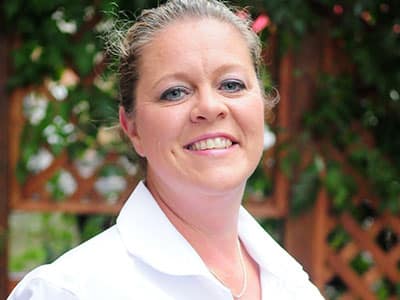 Kelly McKenney – Marketing Coordinator
Kelly has been with Burgess Inspections for three years and heads up our marketing division. She is married to Bubba, who is pilot in the national guard.
Why Choose Us?
Wondering why you should work with us? Here are just a few reasons:
Provide reliable service
Trained in the Carson Dunlop method
Fully insured
Maintain a top level of objectivity
Continually update our knowledge
Technically proficient
Treat you as we would expect to be treated
Provide an easy to read, detailed report
Make ourselves available after the inspection for questions or concerns
Promise you honesty and integrity
Answer our phones
Available for weekday and Saturday appointments
Ready to Get Started? Contact Our Team!
Giving Back
At Burgess Inspections, we believe in giving back to the Virginia community that gives to us. As such, we support The Greater Richmond ARC, an organization that provides a continuum of programs and services for individuals with developmental disabilities. We're also affiliated with the Women's Council of Realtors in Richmond and the Richmond Association of Realtors.
When you're making an important decision about a property, don't make it without us. Contact Burgess Inspections, Inc. at (844) 804-9219 to schedule a home or commercial inspection. Be sure to check out our helpful resources and read our reviews (A+ rating with the Better Business Bureau) for more information.